Don't wait. QuickBoot.
Ubiquitous QuickBoot Demo of AGL30/R-Car M3 StarterKit
Ubiquitous' QuickBoot can boot any device in seconds - no more waiting.QuickBoot utilizes advanced hibernation technology to nearly instantaneously bring your device back to life from a complete power down state. QuickBoot analyzes system memory and determines the most efficient way to restore the system to a fully booted state.
QuickBoot is a cold boot technology. Devices do not need to maintain standby power or drain their battery when using QuickBoot.
With QuickBoot, manufacturers can develop digital home electronics, automotive (IVI) and mobile devices that can be instantly launched from zero standby power without compromising user operability. Ubiquitous works with world leading companies to create cutting edge devices.
Available for Linux and Android Operating Systems, QuickBoot is delivered as an SDK for easy integration and customization.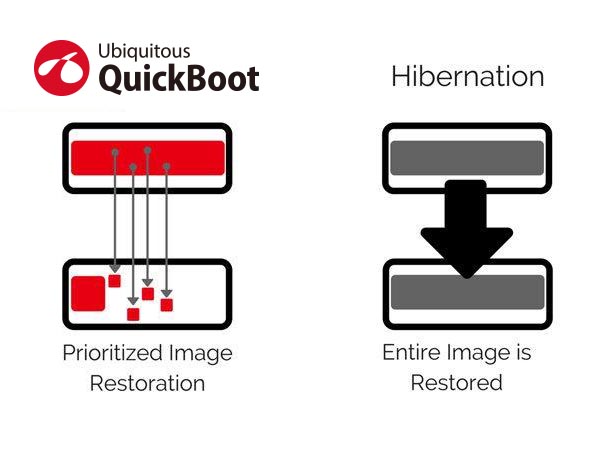 QuickBoot vs Hibernation